Additional Retailers links Coming Soon. Book is live wide.
HE'LL WALK BACK INTO HELL TO PROTECT THOSE HE LOVES
It's all ended…because of his secret, shameful past.
The family he's surrounded himself with. The healing. The epic sparks–could it be love?–between him and sexy Irishman Galen. The ones that could light up the damn sun.
Now, everyone Zach loves is threatened. Including the amazing little girl his best friend and his partner have adopted. The one he loves like no other. And worse–they don't even know it.
It's time for action. Former soldier Zach will walk back into hell to save those he loves…no matter the cost to himself.
Fans of Nathan and his partner Og, their little girl, Trasher, and Irishman Galen Tilth (from Book 1, Nathan Unwrapped) will love this next installment of Refuge Bay!
—
*Book 1 in The Men of Refuge Bay series is NATHAN UNWRAPPED.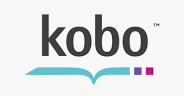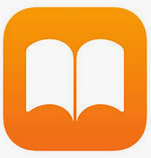 REVIEWS
"Nathan and Og – sigh. Zach and Galen- sigh. There's so much to love.."
"…it touched my heart deeply. I loved this book and cannot recommend it highly enough."
"This story. Sweet screaming seagulls, this story stuck to me like hot caramel in the sunshine. THIS is why I choose certain authors on the regular: because I know when I read a novel from them, it's going to be an experience rather than a potential waste of time. Susan Saxx is one of my go-to authors for just this reason. Her books never fail to win me over with her testosterone-fueled heroes, heart wrenching plots, and outstanding characters." 
-Amazon and GoodReads Reviewers, 5 STARS